United Airlinesis one of the largest carriers in the world by fleet size. The Chicago-headquarteredStar Alliance founding member has well over 800 aircraft at its disposal, withjets of varying shapes and sizes from multiple manufacturers. Let's take acloser look.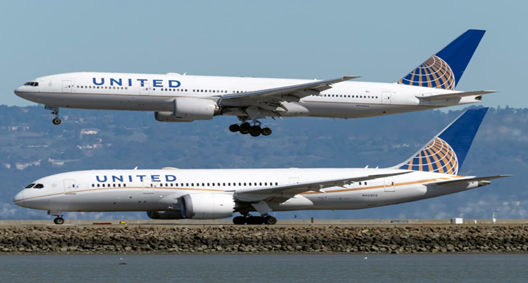 Boeing widebodies play a key role at United. Photo: Vincenzo Pace | SimpleFlying
Boeing narrowbodies
According todata from chaviation.com, UnitedAirlines' present fleet consists of a whopping 866 aircraft. Just over half ofthese (460 planes) are narrowbody aircraft produced by USbased manufacturingjuggernaut Boeing. They come from the 757 and 737 families.
As far as the757 is concerned, United flies 51 examples of the standard 757-200, with anaverage age of 25.4 years old. Its 21 stretched-fuselage 757-300s are younger,at 19.5 years old on average. Simple Flying took a closer look at United's 757-300 operations in 2021.
The dominantforce at United when it comes to Boeing narrowbodies is the 737NG ('NextGeneration) series. The widereaching US legacy carrier flies four variants ofthis sub-family, with the oldest being its 53 737-700s. The airline also has141 examples of the popular 737-800, 12 stretched 737-900s, and 136 extendedranger 737-900ERs at its disposal.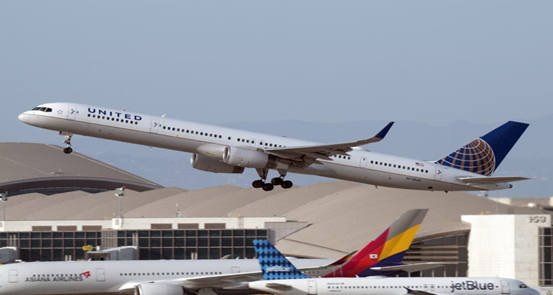 United has alsobegun modernizing its narrowbody fleet with the addition of aircraft from thenew Boeing 737 MAX family. To date, it has received 16 737 MAX 8s and 30 MAX9s. It also has outstanding orders for 67 and 36 of these respectively, as wellas 255 MAX 10s.
Airbus narrowbodies
Unlike atSouthwest Airlines, whose sizeable fleet Simple Flying explored yesterday, United'snarrowbody setup isn't an allBoeing affair. Indeed, it also flies two AirbusA320ceo ('Current Engine Option') variants. The most numerous design from this seriesis the A319100, of which it presently has 97. Another six are set to arrivefrom easyJet in years to come.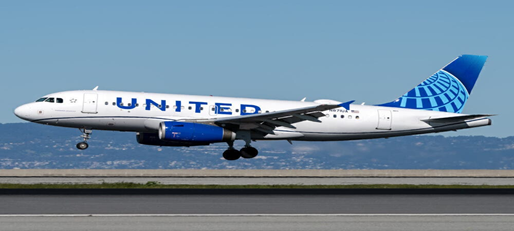 United's fleet features nearly 200 Airbus narrowbodies. Photo: VincenzoPace | Simple Flying
Moving up insize but ever so slightly down in number, there are also 96 Airbus A320-200s inUnited's present fleet. At 23.5 years on average, these are rather old in thegrand scheme of things. However, the airline's Airbus narrowbody fleet will geta more youthful feel in the coming years with the arrival of some 120 extralong-range A321XLRs.
Boeing widebodies
Longhaulflights also form a key part of United's dayday operations. For theseservices, the carrier has a large widebody fleet that consists entirely ofBoeing jets. This is, however, set to change, as the carrier has 45 examples of the Airbus A350-900 on order.
United's oldest widebodiesare its Boeing 767s. The carrier flies 38 767300ERs, as well as 18 rare767-400ERs. These are 26 and 20.4 years old on average respectively.