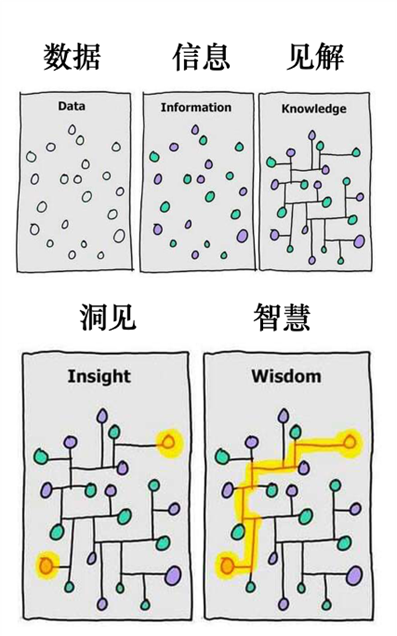 Connecting the Dots
Before we get into the main topic, let me share a diagram with you.
This diagram presents the process of cognitive enhancement in a more graphic way —— a large amount of data is processed and organized to become information, connections are made between information to form insights, new logical relationships are found in insights, and insights are repeatedly linked and deduced to form wisdom.
This diagram also well expresses our expectation of this public number —— we hope to share with the industry not only the data and information, but also to find the law from the disorderly data and deduce the trend of future development of the industry together with you.
Okay, back to the topic.
#1
The three giants group mergers and acquisitions

In February 2022, Airbus, Safran and Tikehau Ace Capital Funds announced the formation of a merger and acquisition consortium to acquire Aubert & Duval, a subsidiary of Eramet Metallurgical and Mining Group, a European publicly traded company.
Aubert & Duval is one of the world's leading metallurgical groups, known worldwide for the design, manufacture, processing and distribution of high-quality special steels, tool steels, stainless steels, cobalt-chromium-molybdenum alloys, high-temperature alloys, aluminum alloys and titanium alloys. The company has a long history of supplying key materials such as special steels, high-temperature alloys and titanium for French and European industries, and is a strategic supplier of key aerospace components and materials. The company is typical of an asset-heavy industry.
On the face of it, this is a good deal ——the aerospace industry has begun to recover from the New Crown crisis, and both Airbus and Safran need a reliable and stable partner to help boost production while actively preparing for the next generation of aerospace technology.
That's about all the information in the official press release.
#2
Distressed Asset Disposal
In order to figure out the deal, we decided to pull the plug and look up more information on the Eramet Group.
In terms of revenue, Aubert & Duval's main revenue reached 750 million in 2018, 620 million in 2019, 520 million in 2020, and drops to 490 million euros in 2021. The revenue situation over the past five years can be described as deteriorating.
In terms of profit and cash flow, Aubert & Duval's EBITDA (earnings before interest, taxes, depreciation and amortization) is negative €44 million in 2021, an improvement from negative €90 million in 2020, but the company's free cash flow is down €124 million for the full year 2021 (the portion of cash expenses that exceeds cash receipts). The asset-heavy, highly indebted company is underperforming in terms of both profitability and cash flow, and it appears that debt repayment will have to rely on group transfusions.
Thus, Aubert & Duval is a distressed asset in operational difficulties.
In terms of valuation, the buyout consortium of Airbus, Safran and Tikehau Ace Capital funds put the enterprise value of Aubert & Duval at a paltry €95 million, which is less than 1/5th of the company's revenue level in 2021. A net loss of 340 million was recorded for the divestment of Aubert & Duval.
The seller is cutting the blood.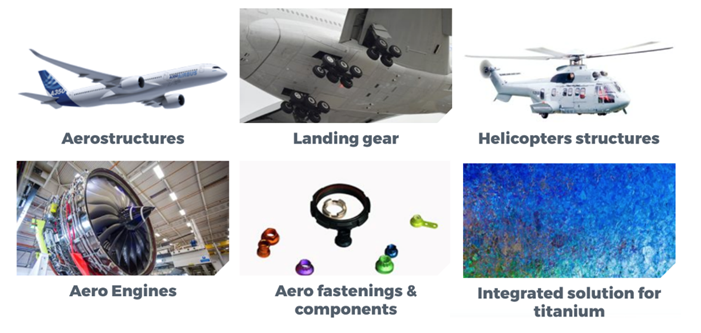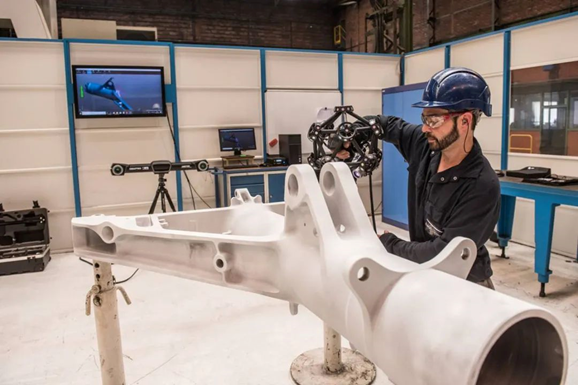 #3
Underlyinglogic:
AFrench government-led industrial revival strategy
To get a deeper understanding of the significance of this deal, it is important to review the other protagonist besides Airbus and Safran - Tikehau Ace Capital Tikehau Capital.
In November 2020 our public article 【Finally, a shot! How to invest in the French Aviation Industry Renaissance Fund?】In the article, we first introduced France's €15 billion aviation industry revitalization plan to Chinese industry readers. In it, we highlighted that the French government has established an aviation industry revival fund specifically to support small and medium-sized enterprises.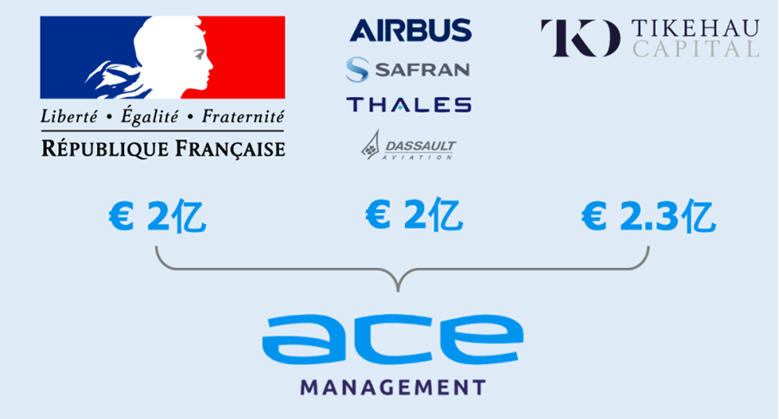 The French government subscribed to a €200 million share of the Ace Aéro Partenaires fund. Ticoho Capital invested 230 million euros with its own funds. Four first-tier French aerospace players invested €200 million, including Airbus for €116 million, Safran for €58 million, Dassault Aviation for €13 million and Thales for €13 million. Marwan Lahoud, former Chief Strategy and Marketing Officer of the Airbus Group, is Chairman of the Board of Directors of Ace Management.
Aubert & Duval France has around 3,600 employees, mostly based in France. The aerospace sector contributed 70% of the company's revenue before the epidemic. It is therefore easy to understand why the French Foundation for the Recovery of the Aerospace Industry has chosen to bail out this highly strategic supplier.
Olivier Andriès, CEO of Safran, said: "Aubert & Duval is a long-established Safran supplier with unique expertise in Europe. This transformation plan will strengthen our customers' confidence and create a company with a strong French industrial base and a leading national company capable of serving global markets."
Aubert & Duval is a strategic supplier to Airbus and the entire aerospace and defense industry," said Guillaume Faury, CEO of Airbus. Our industry has started to recover from the New Crown epidemic crisis and needs a reliable partner to increase production while preparing the next generation of aerospace technologies. With this acquisition and an ambitious transformation plan, our goal is to create a leading European company capable of facing global competition and reducing geopolitical supply risks in the medium to long term."
In essence, the acquisition demonstrates the strategic vision and layout behind the French government's efforts to revitalize the aviation industry chain (especially small and medium-sized suppliers) through the combined efforts of market-based capital and industry leaders.
What does it tell us about the development of China's civil aviation industry?
Summary
Toborrow a paragraph from Steve Jobs as a summary:
Youcan't connect the dots looking forward; you can only connect them lookingbackward. So you have to trust that the dots will somehow connect in yourfuture. You have to trust in something - your gut, destiny, life, karma,whatever. This approach has never let me down, and it has made all thedifference in my life.
Connecting the dots, from the perspective of learning and cognitive enhancement, can be understood as finding the law from the disorder, forming the line from the dot into the line, the line into the surface, extracting the thread, integrating, and leading from information to wisdom.
Connecting the dots, from the perspective of life, has another meaning: the dots of past experiences seem to be chaotic and disorderly, but in fact they contain laws. If we look at them with care, we will find the inner order. When we connect the dots in our life and work, we see the traces of beliefs that lead us to our destiny by silently shaping those daily decisions, big and small. When we see these lines of destiny, we will no longer feel guilty or regretful or painful for the past, and we can brush off the dust to pursue our ideal.