With internationalair travel rebounding as many domestic markets recover, Boeing released its2022 Civil Aviation Market Outlook (CMO) on the eve of the Farnborough AirShow, forecasting that more than 41,000 new aircraft will be needed worldwideby 2041, underscoring the resilience of the aviation industry two years intothe outbreak.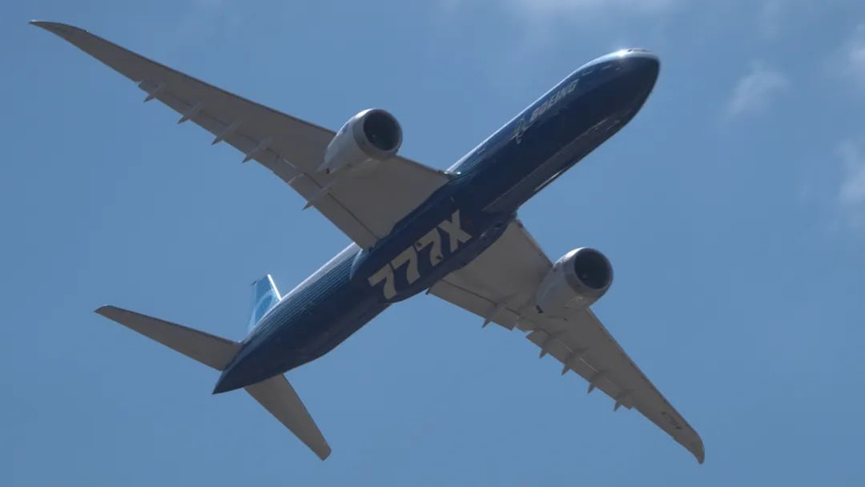 The latest CMO forecasts $7.2 trillion worth of newaircraft deliveries over the next 20 years, which will increase the size of theglobal fleet by 80% by 2041 compared to pre-epidemic levels in 2019. About halfof the new passenger aircraft deliveries will be used to replace existingmodels, which will improve the fuel efficiency and sustainability of the globalfleet.
In addition, Boeing Global Services Group forecasts theaviation services market to be worth $3.6 trillion over the same period,including strong demand for maintenance and modification operations (e.g.,converting cargo aircraft), digital solutions that can improve efficiency andreduce costs, and effective training to ensure the supply of pilots andmaintenance technicians.
Despite the unpredictable disruptions of thepast two years, the aviation industry has shown remarkable resilience to adaptto this challenge. The 2022 CMO, which carries on our market forecastingexpertise, demonstrates the strong demand for new aircraft and related servicesover the next 20 years, providing a signpost for the airline industry tocontinue its recovery.
——Yishan Mao
Senior Vice President, Boeing Civil Aviation Marketing and Sales
CMO 2022 includes the following regional projections:
The Asian market continues its strong growth trend and is expected to account for 40% of the long-term forecast demand for new aircraft. Europe and North America will each account for more than 20 percent of demand, with the remaining 15 percent going to other regions.

The South Asian fleet continues to lead global growth at an average annual rate of 6.2%. Led by India, the region's fleet is expected to reach more than 2,600 aircraft by 2041, equivalent to nearly four times the 700 aircraft in 2019. Southeast Asia is expected to see the second fastest growth in the world, with its fleet expected to nearly triple to 4,500 aircraft.
Single-aisle aircraft will accountfor 75 percent of all new aircraft deliveries, in line with last year's CMOforecast of a specific total of nearly 31,000 aircraft. New wide-body aircraftwill account for approximately 18 percent of deliveries, or more than 7,200aircraft, allowing airlines to serve new and existing passenger and cargomarkets with greater efficiency.
CMO also forecasts continued strongdemand in the dedicated freighter segment to support the global supply chainand growing express network. Operators will require an additional 2,800freighters, including 940 new wide-body models and a variety of convertedfreighters.
| | |
| --- | --- |
| New aircraft delivery(2022-2041) | |
| Spur Jets | 2120 |
| Single-aisle aircraft | 30880 |
| Wide-body aircraft | 7230 |
| Cargo aircraft | 940 |
| Total | 41170 |
Boeing has published CMO annually for 60years, and as the longest-running aircraft forecast report, CMO is consideredto be the most comprehensive market analysis in the civil aviation industry.