Record international flight volume in October, entrysegregation policy may be relaxed again? Airbus expects full recovery ofaviation industry by 2024.
Headlines
? Airbus CEO: Airline industry is expected to fully recover in 2024
? Average Daily International Flights Hit Record High in October
? Several Chinese airlines increase the number of internationalflights
International
? International tourist arrivals in Japan reach 30% before theoutbreak after resumption of visa-free travel
? French ambassador to China hopes millions of Chinese will return toFrance by 2024
? Australian airline industry is gradually recovering
? Strong growth! United's third-quarter revenue reached $12.9 billionand its fourth-quarter profit margin is expected to exceed that of thepre-epidemic period for the first time
Domestic
? Hong Kong Airport: September passenger traffic up 132.7%year-on-year
? Summer passenger traffic picks up sharply, civil aviation recoveryofficially enters preheating phase?
? Airport carriers receive $3.6 billion in subsidies, favoringinternational route recovery
? Bloomberg: China is studying whether to shorten the inboundquarantine period to "2+5"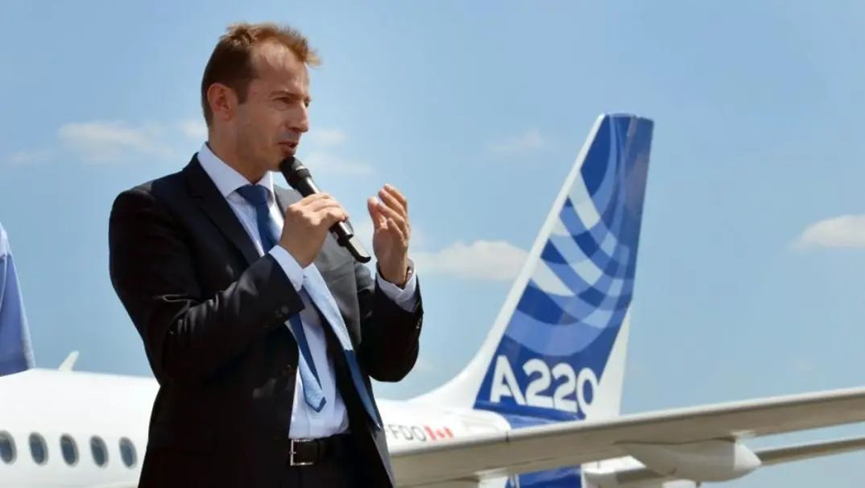 Airbus CEO: The aviation industry is expectedto fully recover by 2024
AirbusCEO Guillaume Faury said that the full recovery of the aviation industry cannot be completed overnight. Due to long-term travel restrictions in manycountries and regions, it is almost impossible to achieve recovery of theaviation industry in 2023. The recovery is expected to be achieved in 2024.Previously, Airbus expected to reach a monthly production of 75 narrow-bodyaircraft in 2025. As of Sept. 30 this year, Airbus had delivered a total of 437aircraft, which is still needed to boost production of 49 aircraft per month to88 from this year's annual target of 700.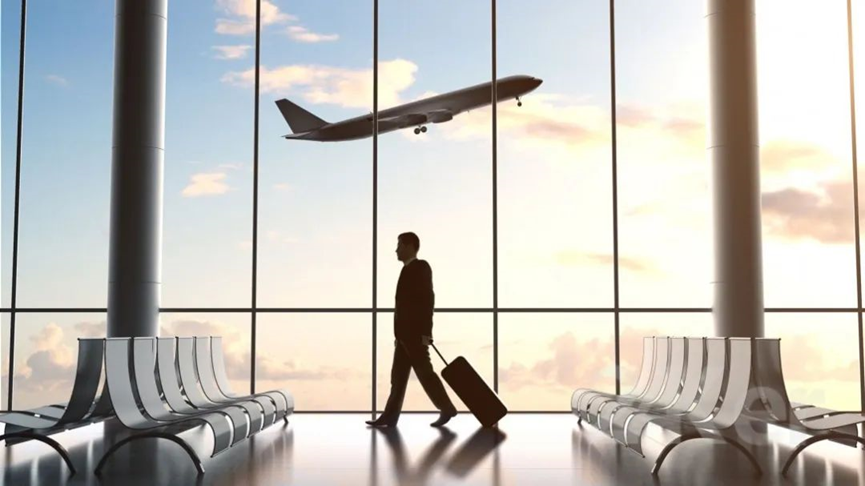 Average daily international flight volume inOctober reaches record high
Recently,according to the First Financial Report, the international flights in Octoberhave indeed increased significantly compared with the previous months, butthere is still a considerable gap compared with the pre-epidemic period, andbecause of this, the fares of international routes have not dropped, and theaverage fares of international routes in the first half of this month stillrose about 36% compared with last year. 10,000 yuan. Up to now, the actualnumber of passenger flights on international routes of domestic airlines thismonth exceeded 1,700, which was higher than the number of flights in the sameperiod last year. The number of inbound and outbound passengers carried bydomestic airlines exceeded 110,000, an increase of about 80% compared to lastyear. The data from FMS also shows that the daily average number of passengerflights executed on international routes since October reached 143, a recordhigh for this year, with a 16.69% increase over the daily average number offlights executed in September. According to last week's Civil AviationOperation Briefing released by Flight Manager, the number of passenger flightsexecuted on international routes was 821, an improvement of 9.5% compared to2021, but still down 94.6% compared to 2019 before the outbreak.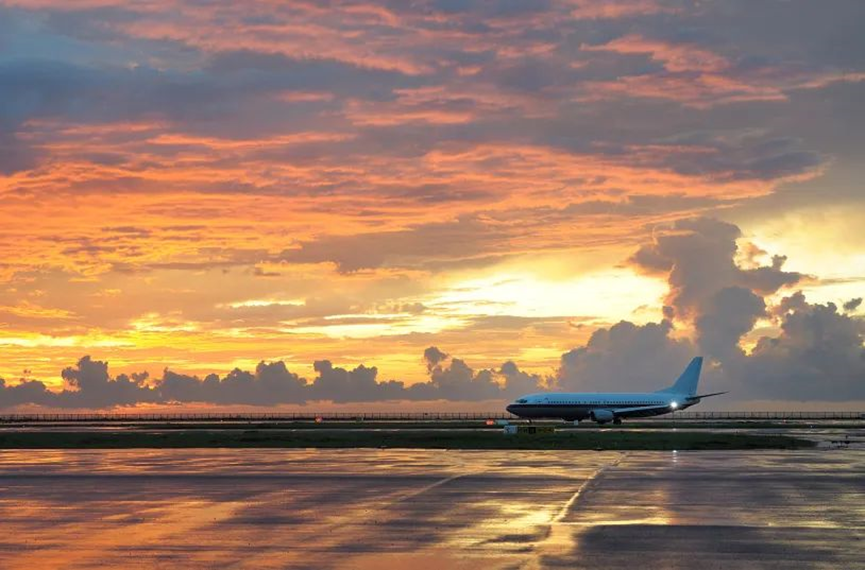 Several Chinese airlines increase the number ofinternational flights
Thenumber of international air passengers increased significantly in October. Inthe first half of the month, thanks to the "0+3" entry policyimplemented in Hong Kong at the end of September, the number of inbound andoutbound passengers carried by domestic carriers exceeded 110,000, an increaseof about 80% compared to last year. Meanwhile, the average daily number offlights reached 143, up 16.69% compared to September, a record high this year.As a result, domestic airlines led by China Eastern Airlines, China SouthernAirlines and Hainan Airlines announced to increase the number of internationalflights to Asia and Europe. Among them, Eastern Airlines announced theresumption of many international routes at the end of October, includingShanghai-Bangkok, from the original 25 54 flights to 42 108 flights, nearlydoubled. For China Southern Airlines, the company plans to resume internationalroutes such as Guangzhou-Jakarta, with the number of flights increasing fromthe original 71 flights per week to 86 flights per week. Meanwhile, HainanAirlines plans to increase its Chongqing-Rome direct flight service to 2round-trip flights per week from November 6, and the capacity of the expandedroute will be restored to the pre-epidemic level, providing more than 900seats. Finally, Xiamen Airlines has added 31 new international regional flightsper week since October 30, increasing to 84 flights per week to facilitatepassengers' travel. According to the plan, the number of flights will increaseby 7.4% year-on-year, and new flights to many countries in Southeast Asia willbe added on the basis of optimized domestic routes.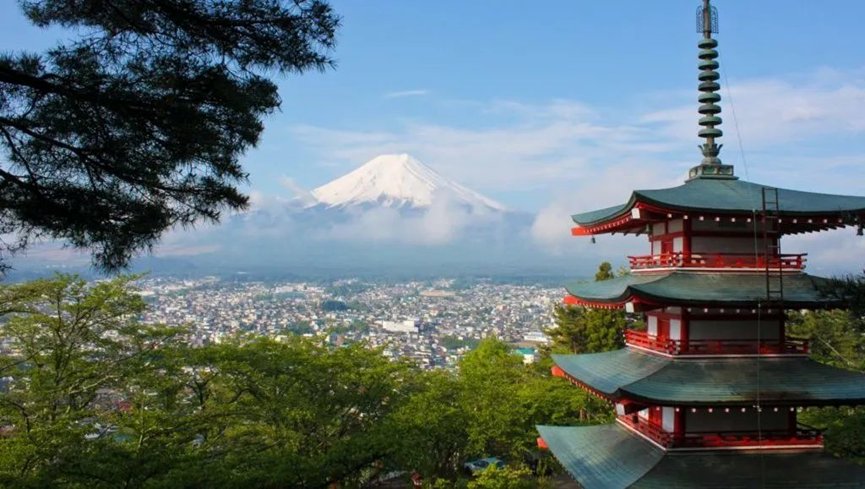 Japan resumes visa-free travel afterinternational tourist arrivals reach 30% before epidemic
Thehead of Japan's Narita Airport said inbound travelers to Japan have increasedsince border controls were relaxed last week for the new crown outbreak, but afull recovery will remain elusive until China opens up, Reuters reported. SinceJapan resumed visa-free travel for tourists on Oct. 11, the number ofinternational visitors has risen by about 10 percentage points to about 30percent of pre-New Crown outbreak levels.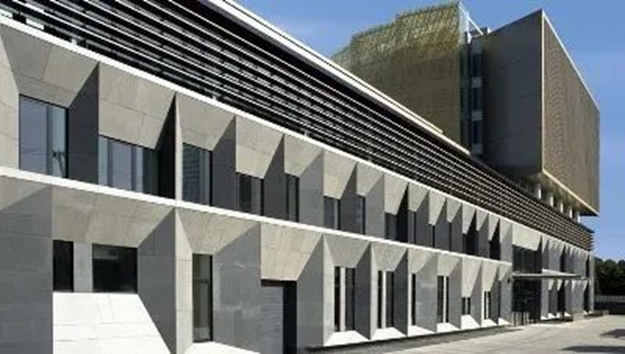 French Ambassador to China hopes that millionsof Chinese will return to France in 2024
Theyear 2022 marks the 58th anniversary of diplomatic relations between France andChina. In terms of exchanges and cooperation between France and China in thecultural field, the French Ambassador to China, Mr. Roliang, said that he isconsidering (promoting) some things that have already made progress, such asthe Sino-French Cultural Tourism Year. At the same time, it is hoped thatmillions of Chinese people can return to France in 2024 to visit and tasteFrench cuisine.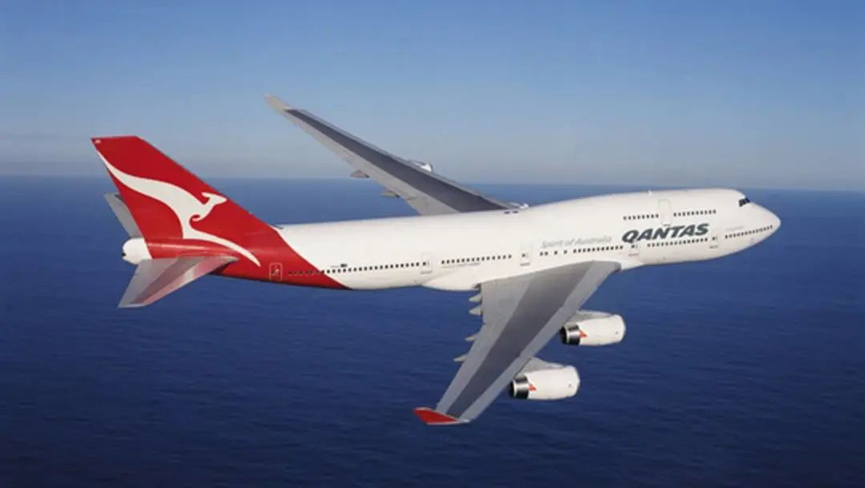 Australia's aviation industry is graduallyrecovering
Recently,Melbourne Airport revealed that its international passenger numbers inSeptember were still down nearly 40% from 2019 before the new crown epidemic."In September 2022, thanks to holidays and sporting events, a total of582,481 passengers passed through the international terminal, compared to10,356 last year," the airport said. Despite growing demand for airtravel, the number of domestic passengers in Australia fell 13 percent inSeptember compared to the same period in 2019, while international passengernumbers fell 38 percent.18 Thai Airways announced that it will double its dailyflights from Bangkok from December. Melbourne and Los Angeles, and SanFrancisco routes will also be launched soon. Earlier, Qantas reported lastmonth that while domestic passenger numbers are almost back to pre-pandemiclevels, the number of international passengers received at airports acrossAustralia is still less than half of what it was before the Newcastle pneumoniaoutbreak.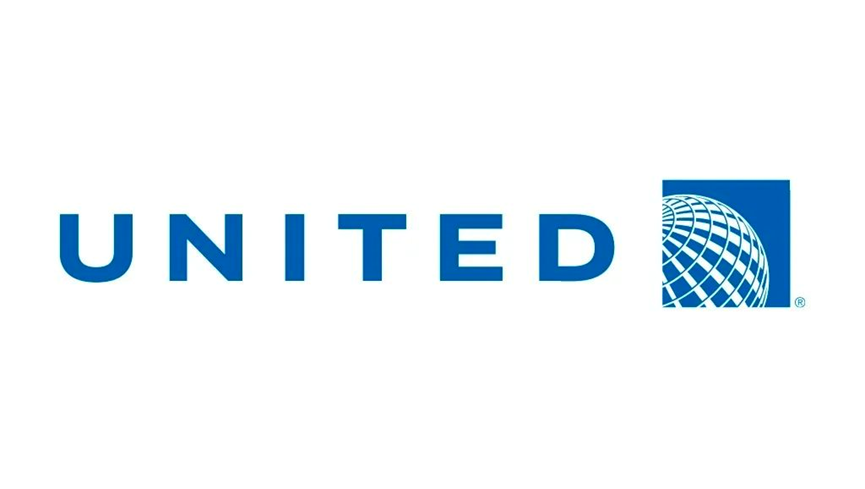 Strong growth! United reports $12.9 billion inthird-quarter revenue, expects fourth-quarter margins to exceed pre-epidemiclevels for the first time
United released its latest third quarterearnings report on October 19, 2022. United's total revenue for the thirdquarter was $12.9 billion. With the entire industry hit hard by the outbreak,United shocked the industry with an impressive 13.2% year-over-year growth forthe same period in 2019. Net income is expected to be $942 million on overallrevenue, with earnings per share of $2.81. Meanwhile, United expects to earn upto $2.25 per share on an adjusted basis in the fourth quarter. In addition,United's third-quarter revenue in available seat miles increased 25 percentfrom 2019.
(CNBC)Oct. 19 -- United Airlines expects to end the year with another quarterlyprofit and said consumer travel demand shows no signs of slowing down despitehigh airfares. In its earnings report, the company said it "expectsfourth-quarter adjusted operating profit margin to exceed 2019 for the firsttime."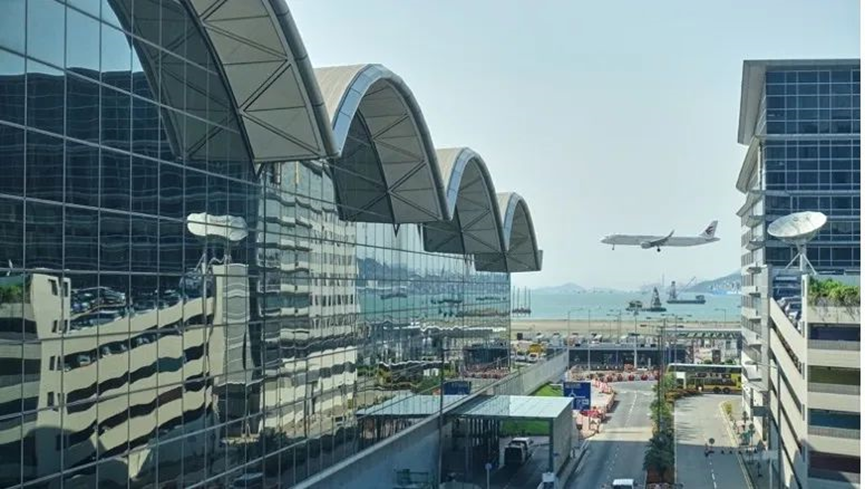 Hong Kong Airport: September passenger trafficup 132.7% year-on-year
TheAirport Authority Hong Kong announced on October 16 the air traffic volume ofHong Kong International Airport in September. In September, passenger trafficat the airport reached 520,500 passengers, up 132.7% year-on-year. Cargotraffic and aircraft movements amounted to 341,000 metric tons and 11,700aircraft movements respectively, down 25.0% and 16.3% compared to the sameperiod last year. Due to the relaxation of quarantine requirements for inboundpassengers in Hong Kong, the number of Hong Kong residents and visitors to HongKong increased, driving the growth in passenger traffic, with the mostsignificant increase in passenger traffic to and from Southeast Asia.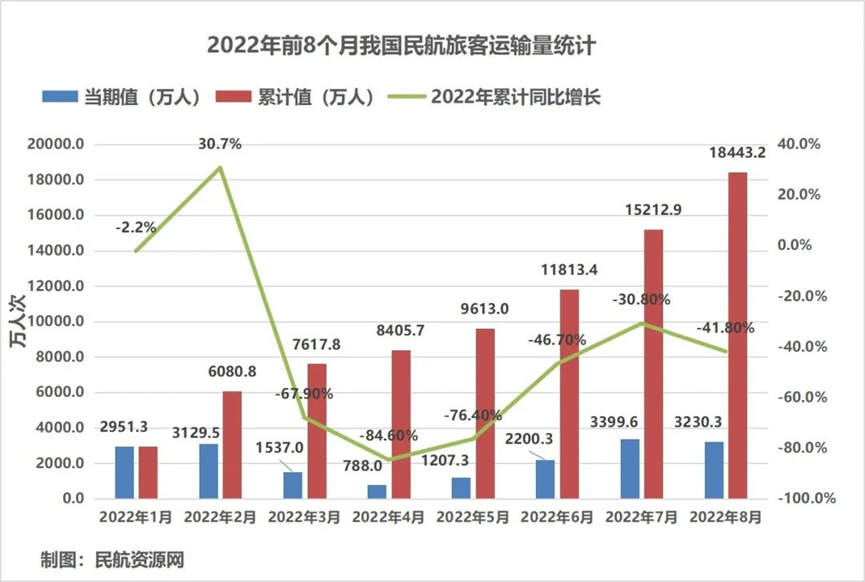 Summer passenger traffic has rebounded sharply,and civil aviation recovery has officially entered the warm-up phase?
Affectedby the epidemic, China's civil aviation is going through the most difficultphase since 2022. From January to February at the beginning of the year, thetwo-month passenger volume reached 60.808 million, up 30.7% year-on-year from2021, which is an upward trend. However, in March-April, due to a series ofunstable factors, such as climbing oil prices, devaluation of RMB, and theimpact of epidemic, passenger traffic only recovered to 14.8% of 2019. Afterentering the summer vacation, from May to September, due to the peak tourismseason and national policy support, civil aviation showed an obviousaccelerated upward trend, with a cumulative number of travel flights of608,000, recovering to 65% of the same period in 19. Among the major airlines,Spring Airlines recovered to 60% of its pre-epidemic level and led the entireindustry with a 74.7% passenger seat rate.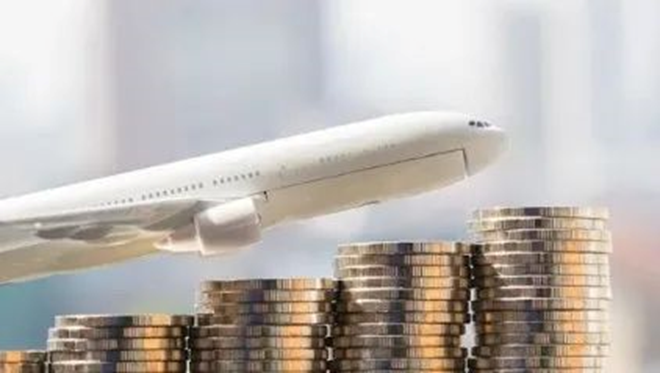 Airportcarriers receive $3.6 billion in subsidies, favoring international routerecovery
The Civil Aviation Administration (CAA)released the "Public Notice on the 2023 Civil Aviation Subsidy FundProgram for Small and Medium-sized Airports", "Public Notice on the2023 Civil Aviation Regional Airline Subsidy Budget Program" and"Public Notice on the 2023 General Aviation Development Special FundBudget Program".
Smalland medium-sized airports are subsidized with 1.785 billion yuan of the highestsubsidy of 21.9 million yuan According to the relevant regulations on the useand management of the Civil Aviation Development Fund, based on the productionstatistics of civil aviation airports from the second half of 2021 to the firsthalf of 2022, the subsidy program for small and medium-sized airports in civilaviation in 2023 is proposed and is now publicized. The public notice period isfrom October 14 to October 23, 2022. The announcement shows that 180 subsidizedairports will be subsidized with a total of 1.785 billion yuan. The highestsubsidy is 21.9 million yuan (Zunyi Xinzhou Airport); the lowest subsidy is 1million yuan (Tarim Airport).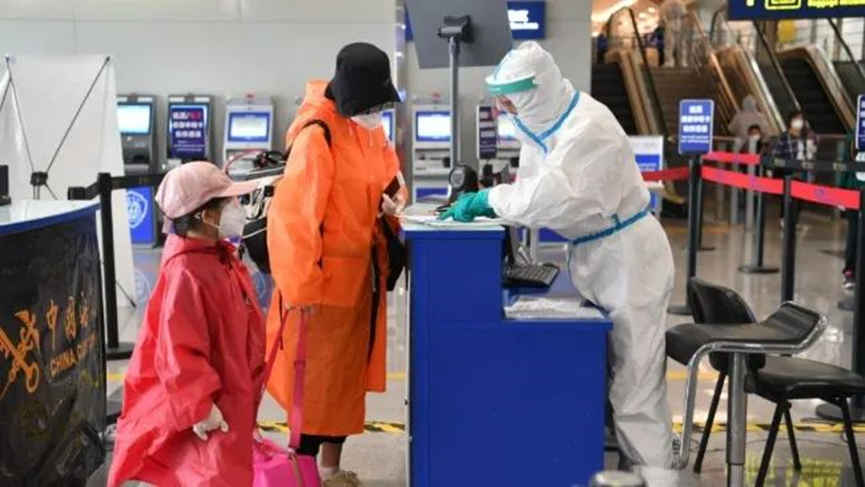 Bloomberg:China is studying whether to shorten the inbound quarantine period to"2+5"
Chineseofficials are studying shortening the quarantine period to two days ofintensive hotel quarantine and five days of home quarantine, Bloomberg reportedOct. 20. The sources requested anonymity because the discussions are takingplace in private. The sources noted that it was unclear what restrictions wouldbe placed on the new home quarantine period and how the new rules would applyto foreigners and other visitors who do not have a residence in China. Theyrevealed that this new initiative may be included in a new version of theoutbreak prevention and control program expected to be released in the nearfuture. However, a person familiar with the matter stressed that this policyshift would require approval from senior leaders, so it could still be subjectto variables or not deployed at all. Bloomberg reported that Chinese stockstraded in the U.S. pared losses and the offshore yuan rallied slightly on thepositive news.