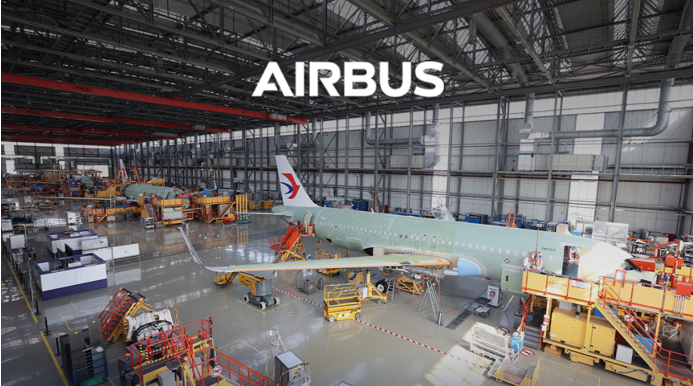 Inthe presence of Chinese President Xi Jinping and visiting French PresidentMacron, Airbus signed a new cooperation agreement with its Chinese aviationpartners.
AirbusCEO Guillaume Faury signed an agreement with Tianjin Free Trade Zone InvestmentCompany Limited and China Aviation Industry Corporation to build a secondproduction line in Tianjin to expand the final assembly capacity of the A320family of aircraft and contribute to Airbus' global goal of producing 75 A320family aircraft per month by 2026.
Airbus currently has four A320 family aircraft finalassembly facilities worldwide, located in Hamburg, Germany; Toulouse, France;Mobile, USA; and Tianjin, China. In March 2023, the Tianjin assembly linecompleted assembly and delivered the first A321neo aircraft, marking thecompletion of its capacity for the A320 family of aircraft.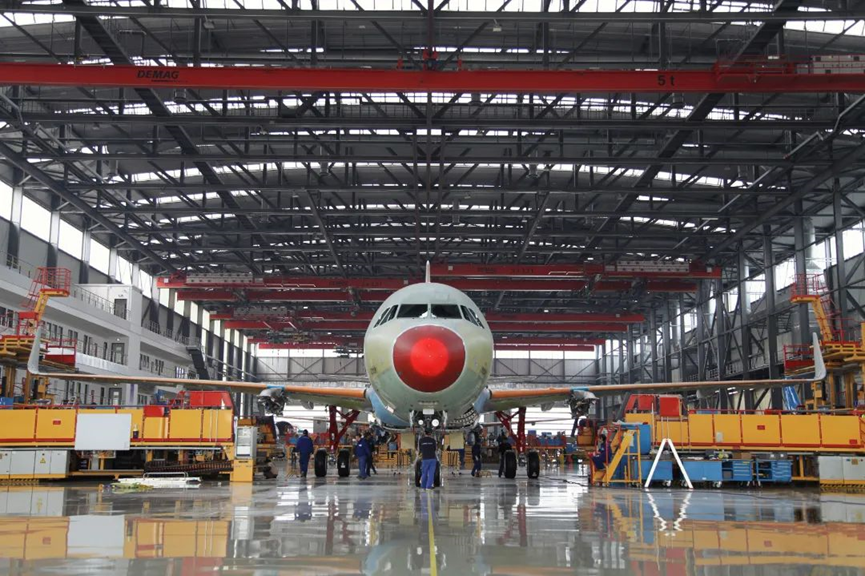 Airbus Tianjin A320 series aircraft final assemblyline
In addition, Airbus signed avolume purchase agreement with China Aerospace Equipment Group Corporation(CAS) for 160 Airbus civil aircraft. The agreement includes 150 A320 familyaircraft and 10 A350-900 wide-body aircraft, underscoring the strong demandfrom Chinese airlines in all market segments.
Airbus forecasts that China's airtraffic will grow at an average annual rate of 5.3 percent over the next 20years, significantly higher than the world average of 3.6 percent. Between nowand 2041, the number of passenger and freighter aircraft demanded in China isexpected to reach 8,420, exceeding the total global demand (approximately 39,500aircraft) by more than 20 percent.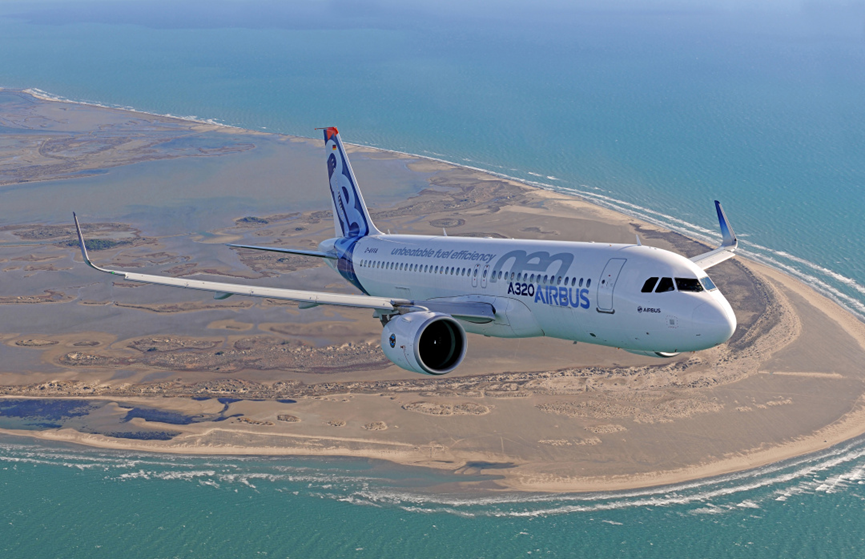 AirbusA320neo aircraft
In line with its sustainabilitystrategy, Airbus has also signed a Memorandum of Understanding with ChinaAviation Fuel Group Corporation ("CNOOC") to strengthen cooperationbetween China and Europe in the production, application and development ofstandards for sustainable aviation fuel (SAF) agreement to use SAF fuel inChina to support commercial flights and delivery flights. By the end of March2023, the two companies had completed 17 delivery flights and one commercialflight using SAF fuel. This time, Airbus and CNOOC are working together againto explore the diversification of SAF fuel sources, increase SAF fuelproduction and optimize the SAF fuel supply chain, with the aim of increasingthe use of SAF fuel to 10 percent by 2030.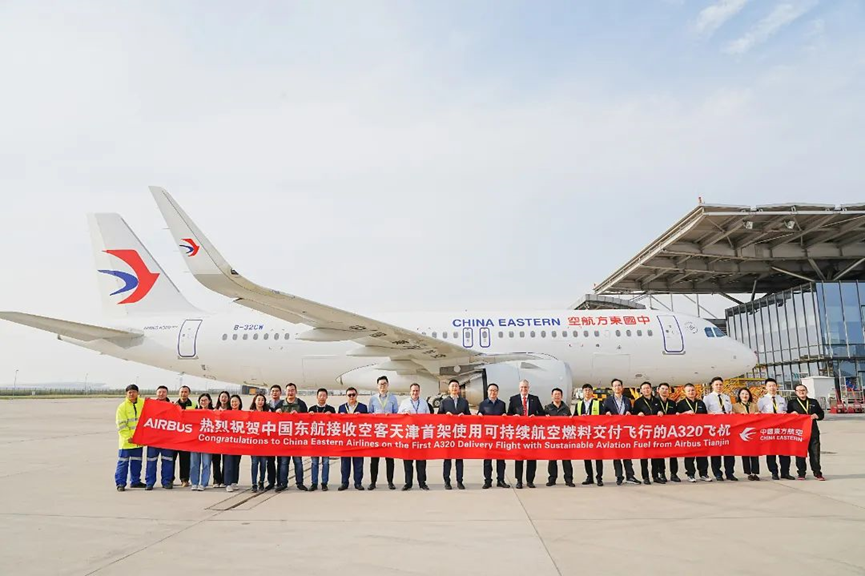 InOctober 2022, China Eastern took delivery of Airbus Tianjin's first A320aircraft to fly on SAF fuel
"We are proud to support thedevelopment of China's civil aviation with our leading civil aircraft range andcontinue to deepen our long-standing cooperation in China. This reflects thepositive recovery and bright future of the Chinese aviation market, as well asthe desire to achieve sustainable development through the use of Airbus' newgeneration of environmentally friendly and efficient aircraft. Airbus valuesits partnership with China's aviation industry and we are proud to be along-term trusted strategic partner in China to shape the future of thecountry's aviation industry."
-- Airbus CEO Foley
It has been nearly 40 years sinceAirbus first entered the Chinese market with the delivery of the Airbus A310aircraft to the Civil Aviation East China Administration, the predecessor ofEastern Airlines, in 1985.
By the end of March 2023, the numberof Airbus aircraft in service in mainland China had increased to more than2,100, with a market share of more than 50%.